Looking for international mover/moving company? Regal World Transport has a long history of operating quality moving service that keep your belongings safe and sound.
International Mover/Moving Company | Regal World Transport
Looking for international mover/moving company? Regal World Transport has a long history of operating quality moving service that keep your belongings safe and sound.
If you are looking for an international moving company to ship your goods to another part of the world, Regal World is a convenient option to go for. The company has a long history of international moving.
International shipment is a matter to consider, and it can be complex under certain circumstances. You will need to assign a reliable company for your international move overseas. The moving company should have trained professionals for this purpose; otherwise, you might need to deal with severe damage.
Regal world is a moving company that has been offering international moving services for quite a long time. Being the leading international mover in Hong Kong, the company pays enough attention to every step of the process to offer its customers a completely satisfying shipping experience.
Why is Regal World considered one of the best international moving companies?
Expert team members
All the team members of Regalworld are not only highly knowledgeable, but also have a highly professional approach. They make sure to satisfy the customers whenever they get the chance. Every team member gives their 100% to make it work. The company has been in the market of international shipment for quite a long time and has become a brand in this market. It is the knowledge and professionalism of team members that have helped the company to climb the ladders. When we ship your product, we understand our responsibilities, and we take care of your goods/ merchandise more than anything.
Advanced technology
Regal world is a reliable moving service provider that uses the most advanced technology and equipment to offer international shipping services. Not only can the entire process be easily tracked, but the company also keeps computerized records for each shipment.
Network is the most important thing that an international mover should have. Regal World has an expanded network all over the world, which makes the complete process easiest. These networks help the company serve their customers on time and ensure that customers don't get into trouble during this process.
Regal World pays special attention to the paper works for international shipping purposes; every mover must have clear documentation. We develop customized documentation for the country you need your products to get shipped according to the government rules and regulations as well as the transportation restrictions of the country. We have legal advisors and professionals to handle this segment. Also, we provide our consumers with proper documentation where every important thing is jotted down. We believe in complete transparency, so we do not have any hidden charges or information. We understand the importance of paperwork, and our professionals can handle it properly. We also offer appropriate insurance to our customers so that they don't need to worry about the damage.
360-degree solution
Being the leading company to rely on for international move, we offer a one-stop shipping solution to our consumers. Our movers offer transportation and the complete shipment process, regardless of whether you want your office or house merchandise to be shipped or you are willing to ship your products to another company. We offer efficient door-to-door/ port-to-port service to our consumers so that they don't need to assign different service providers for the purpose. We can successfully manage every step of this process.
Cost efficient
Being a leading moving company, we offer an all-in-one shipment solution to our consumers. You don't need to hire a different service provider for shipping purposes. It helps customers to manage their costs more efficiently.
hazard-free service
If you are looking for a hazard-free international mover service for your international move, Regal World is here at your service. We do the complete process in a very organized way and have professional experts for the purpose. With us, you don't have to bother. All your goods will be delivered to you on time without letting you worry about them.
International mover services offered by Regalworld
Sea freight forwarding
As a reliable mover service providing company, we offer sea freight forwarding services to our customers who are willing to ship their goods overseas. Besides offering a flexible freight schedule, we also offer proper insurance coverage to our customers. Both Full Container Load (FCL) / Less-than-Container Load (LCL) freight forwarding services are available.
Air freight forwarding
If you are in a hurry to ship your goods to another country, you can go for our air freight forwarding service. As a leading moving company, we offer our customers flexible, speedy, and convenient service. You will be provided with insurance coverage as well.
As a reliable moving company, we give special attention to our warehousing, which is extremely important when offering services for an international move. Warehousing can securely store goods for long/short terms without any damage.
Frequently asked questions
What is an international move?
An international move means when you are relocating from one place to another place in a different country. When movers need to ship your goods overseas, it can be called an international move.
How do I find an international moving company?
It is quite easy to find an international moving company nowadays because every company's information is available on the internet. You can simply go to Google to find it. Make sure to research before assigning any company for your international move as not every company will be reliable enough. You'll need to research and go through company information and customer reviews before assigning a moving company.
How much does an international mover cost?
The cost of an international mover can depend on several matters, such as in which country you are willing to ship your goods or which kinds of goods you are willing to ship. It can also depend on which transportation vehicle/ carrier you choose for your international move. In hong kong, the cost of an international moving company is something around 700 - 12, 000 Hkd.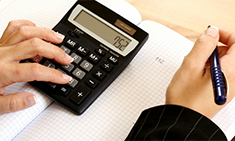 Regal World Transport System Ltd. have negotiated our contracts and carrier agreements specifically to meet the needs of our clients. Whether you are moving full containers, less than container loads, or other specialty cargo, we can come up with a sound logistics plan that's right for you. Take advantage of our buying power.
Our company deals with the cargoes imported and exported, sea, empty, land freight transportation and much type as an organic whole professional freight transportation agency companies of through transport in Hong Kong in one. Have outstanding international freight transportation professional personnel, the branch and agency network spreading all over the world. Complete computer system, apparatus and all kinds of storage, transporting equipment of advanced communication, offer the professional, swift, high-quality global freight transportation service in pluralism. Offer exchanged China and Hong Kong and high-quality listing services of freight transportation from all parts of the world of " opposite house of the door " to customer.